The Closet of My Heart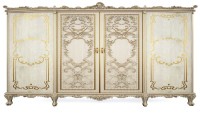 There are secret closets and closets of secrets.
Righteousness is God's unhidden call - it is no secret.
Righteousness is Christ's mantle now upon my shoulders to warm and protect me. But at times it can be heavy to bear.
Righteousness cannot be diluted or weakened. It shares no partnership with impurity, nor files a signed contract with compromise.
Righteousness is the sister to holiness, yet not many grasp this and even fewer seek it.
The home of righteousness is the heart. Whatever leaves the heart is proof of a heart's purity.
The pursuit of righteousness waves a white flag to the Cross but not to sin.
It speaks in obedient humility to Jesus and claims - Your ways are now my ways!
Righteousness fires cannonball after cannonball at all that is wicked and impure, stored in the closet of the heart.
Righteousness assails all my sin that would steal all my peace.
Light is shed upon the righteous and joy upon the upright in heart. (Psalm 97:11)
Righteousness is no longer living with inevitable sin, but gaining an impossible joy.
Today's Soul Snippet:
God apportions peace to me, but I still ignorantly apportion blame to God.
Love this SoulSnack - PLEASE don't keep it to yourself? Would you like to subscribe for free SoulSnacks either weekly or each workday?