The Signature of Treasure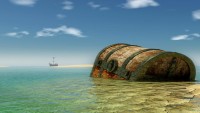 The wise keep treasure safe. The lovers of treasure while keeping it safe also set it before their eyes.
The Jews keep treasure above their eyes, they maintain the habit of wearing phylacteries. A phylactery is a tiny leather box worn by Jewish men during prayer. It sits upon the forehead and contains texts of God's words. These men literally place their thoughts, mouth and then heart under their treasure - it is not hidden, and is daily above and before them. This treasure rules them.
Bind God's words on your heart and fingers, fasten them around your neck, write them on the tablet of your heart and guard His teachings as the apple of your eye.
When God's word is held close it cannot be misplaced, forgotten or neglected. When I walk with them they will guard me, when I sleep they will watch over me and when I wake they will speak to me.#
Hold them closer than your breath lest they be stolen away, for should even your breath be lost God's words can never be.
God's words are the eternal treasure without measure. They know no peer.
Your word, Lord, is eternal; it stands firm in the heavens. (Psalm 119:89)
Treasure's signature is glued to the mind and chiselled upon its owner's heart:
never to be lost.
Today's Soul Snippet:
'A Bible that is worn out belongs to someone who isn't'. ~ anon
Permission is granted (and you are also encouraged) to reprint SoulSnacks in hard copy form, using them for Bible Studies or other Christian forums, as well as sending them to your own email lists and posting them on your own websites. SoulSupply asks only that you keep the SoulSupply website and email contact information intact.
# These briefest of thoughts are a SoulSupply distillation of Proverbs 6-7
Would you like to subscribe for free SoulSnacks either weekly or each workday?