Upturning Just 1 Religious Box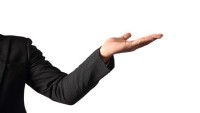 'Jesus came to reveal the Father, breaking the religious and cultural boxes to let Him out.' ~ Ray Godwin
Our religious and cultural boxes look different from 2,000 years ago, yet they still isolate our Lord from all of our lives, until they are upturned.
Service trumps sitting everyday.
Idleness is the enemy of service, or is it?
There arrives the time when a man's achievements for the Lord are far less important than his attention to the Lord. While he waits for success, the Lord waits for him to be seated.
Assurance is grown when devotion is sown.
The man of God grows confident in his salvation, robust in his faith. He becomes well equipped with spiritual strength and richer in true knowledge.
This man's religious box is now reversed into a relationship without boundary.
Such a man will continue in his faith, established, firm, unable to be moved from the promises held out to him in the gospel of Jesus the Christ. He will be presented to the Father as holy in His sight, without blemish and free from accusation. (See Colossians 1:22-23)
There exists a Divine register with the man of God's name written in it, and a door with his name plaque nailed to it - for he belongs in Zion. It is in the Father's timing He will move him there.
Today's promises are tomorrow's guarantee, for the Father's mansion contains many rooms.
Today's Soul Snippet:
'I am deeply convinced that the necessity of prayer, and to pray unceasingly is not as much based on our desire for God as on God's desire for us. It is God's passionate pursuit of us that calls us to prayer.' ~ Henri Nouwen
ENJOY too ~ Lovers Love To Be Alone
Love this SoulSnack? - PLEASE take a moment and share it with a friend. Would you like to subscribe for free SoulSnacks either weekly or each workday?