He's got the whole world in His hands!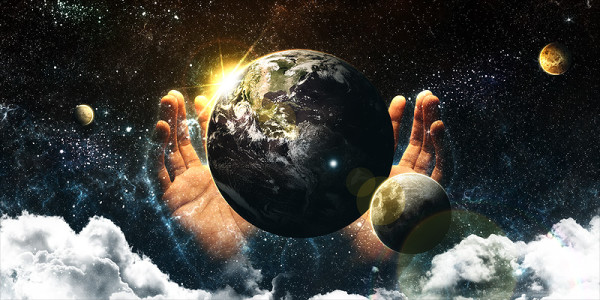 God works in ways no man can imagine. (BUT - we all really know that anyway.)
If we could think His thoughts and inform His judgements, we would be God - He wouldn't be.
As I reflected on His Word recently it occurred to me - there is one thing He will not do, and two things He will do.
1 THING GOD WILL NOT DO:
Even though my heart and soul may sigh long, low and deep in prayer, the good Lord will never bring to me a competitor to Himself.
When you ask you do not receive, because you ask with wrong motives, that you may spend what you get on your pleasures. ~ James 4:3
2 THINGS GOD WILL DO:
Listen to Me, you stubborn of heart, you who are far from righteousness. I bring near My righteousness; it is not far off and My salvation will not delay. ~ Isaiah 46:12-13a
God's rule is to over-rule men, thus

establishing righteousness

. Fortunately He is not bound by mankind's decisions, thus - wickedness will become no more.
God instructs men and teaches them the right way. ~ Isaiah 28:26
Today's Soul Snippet:

'Prayer meetings are the throbbing machinery of the church.' ~ C.H. Spurgeon