Introducing 5 Friends of Spiritual Resilience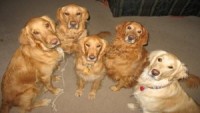 'Take heed lest you fall', the apostle Paul counselled.
My eyes well. Far too often I have witnessed countless friends fall from their Christian faith. This need not occur.
We are never alone in this lifelong adventure with Jesus as we pass across planet earth. He extends to each of us all the resources of heaven that His brothers and sisters too may stand strong.
There are two ways to create a person's character, one is in righteousness - the other is in sin. Both will make you feel wonderful, build you up; but, only one won't destroy you and give you life.
Each of us needs to exercise great care that we stand strong in faith, as a 'friend' may equally become an 'enemy'. For instance, comfort can be as much a friend as an enemy. Comfort can soothe the troubled soul, or breed lethargy to the tardy soul. Take heed lest you fall.
Therefore let him who thinks he stands take heed lest he fall. No temptation has overtaken you except such as is common to man; but God is faithful, who will not allow you to be tempted beyond what you are able, but with the temptation will also make the way of escape, that you may be able to bear it. (1 Corinthians 10:12-13)
There are varied ways to build spiritual resilience and to stand strong. These are necessary, indeed a spiritual survival kit.
This upcoming series, 5 Friends of Spiritual Resilience (beginning Monday February 5th) considers the following spiritual activities to strengthen each disciple's soul:
1) The Shelter of Humility
2) The Seeking of God's Face
3) The Thirsting of the Soul
4) The Crucifixion of the Soul &
5) The Guarding of the Heart
Those who hope in the Lord will renew their strength. They will soar on wings like eagles; they will walk and not grow weary; they will run and not be faint. (Isaiah 40:31)
POSTSCRIPT .... do not be deceived, take heed lest you fall:
Life is a dangerous battleground selfishly funded by satan, yet he tells you life is only a safe playground.
Then the dragon was enraged at the woman and went off to wage war against the rest of her offspring – those who keep God's commands and hold fast their testimony about Jesus. (Revelation 12:17)