Moved by Manning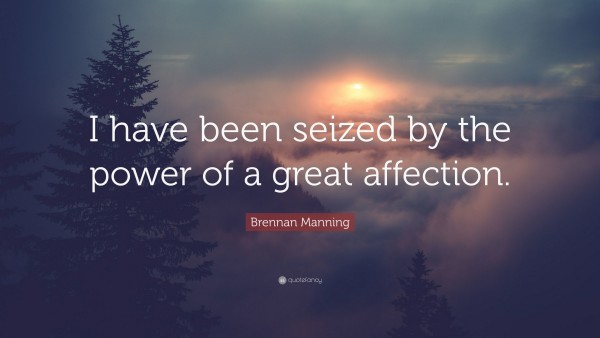 Dishevelled, distressed and stupefied may have been what any common passerby saw of Brennan Manning at various times; yet this man through his worst wit's ends would bring many others to a fresh and good beginning.
If there are lessons to be gained from a soul as talented as he was troubled, they are found from one point or another (or many) within his story. These we each should pocket and carry into our unseen futures.
A screaming lesson to all who would read Manning:
do not look down upon a brother in his day of distress. That brother may in fact be Heaven's plant appointed as your counselor, your own bridge over troubled waters.
Through these 'one-liners' below Brennan Manning adjusts most of humankind's compassion and values. He writes virtue above vice and an introspection that cripples indulgence.
Be seized by The Power of a great affection:
I have been seized by the power of a great affection.

Rash judgement is the enemy of tenderness & compassion.

Our hearts of stone become hearts of flesh when we learn where others weep.

The Jesus of my journey is the crucified one. The sign of His Lordship is the Cross.
In the self-help spiritual swamp there are no survivors.

Any spirituality that does not lead from a self-centered existence to another-centered mode of existence is bankrupt.

The sweet sound of amazing grace saves us from the necessity of self-deception.

Jesus said blessed are you if you love to be unknown and regarded as nothing.

Peer pressure sets limits to the boundaries of my faith.

Christian action follows christian being.
You should not look down on your brother in the day of his misfortune. (Obadiah 12)
Living as a faithful Christian through the odyssey that is planet earth, is as much about feelings as it is about facts; for no man who is moved by experience is at the mercy of a man who merely 'feels' facts. His heart has been touched by He who is eternal .
Today's Soul Snippet:
'There is no Calvary if there is not first Gethsemane.' ~ Michael Cartwright