SAND BETWEEN THE TOES ~ B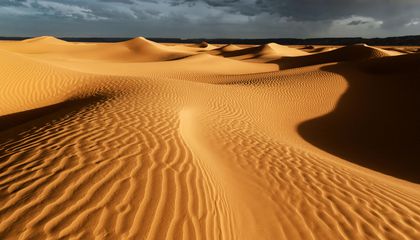 Let My people go that they may worship Me. (Exodus 9:1)

Life's paths appear to be frequently littered, even paved, with thorns and thistles, but there is an another path that is paved only with sand. This path arrives after the piercings, mountainous treks and deluges. It is the desert path, and note, deserts are still inhospitable. But sand is quite wonderful too, because deserts cast the traveler's eyes high to the sky, and feeds them with His sweet manna - yet that impossible barrier (the Red Sea) to true freedom had first to be crossed.
The desert is where freedom to worship is achieved - it is invited and found. Both slavery and the longings of Egypt are left far behind, while the bitterness of the desert becomes the scrubbing of the soul.
Those who trek the desert, who look up for the bread of angels and bend low in devotion are not understood. They seem strange to those still in Egypt. (See 1 Peter 4:3-5)
To enter the desert greets the bewilderment, disapproval and even judgements of the Egyptians - but soon they will neglect and then forget you.
Entering the desert is a direct invitation into God's presence where distraction is absent. His dwelling is not as mankind's any more than men can think God's thoughts.
The desert is both the welcome of God and the welcome to God.
The Last Word:
When sand scrapes between the toes - rejoice, for you are now in His classroom of redemption.
ENJOY too - SAND BETWEEN THE TOES ~ A
ENJOY too - SAND BETWEEN THE TOES ~ C